Customer Reviews
Write a Review
Ask a Question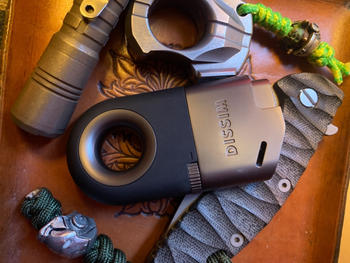 03/10/2021
My Favorite lighter
Aside from the sparking filament sometimes needing to be slightly adjusted with a small thin metal tool to avoid the spark seeking a part of the metal frame as opposed to the thin coil that directs the fuel, The lighter is an absolute Beast. Extremely comfortable to use with a flame adjustment feature that actually turns it into a baby dragon as the humorous advertisement suggests. Lol It makes lighting candles a breeze even when they have burnt down and lowery the wick halfway down the cylinder of a tall candle. The lighter is extremely easy to refill and stores a considerable amount of fuel in its tank. Not only does the lighter work fantastic but it captures the attention of anyone who witnesses me using it. After about eight months of using mine I had an issue with it and to my surprise I got what would be considered the furthest thing from a run around when I contacted the company. I told them what the issue was, they said we will mail out a replacement immediately and you can send back your current lighter that has the issue with the prepaid label that will arrive with your replacement lighter. Great lighter, great company fantastic customer service. I can't wait to purchase there torch version. Great job guys!!!
Brandon F.

United States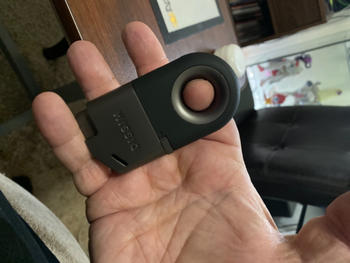 03/03/2021
Great lighter!
Really do love the lighter. My problem with Bic and metal Clipper brand is that they're not heavy duty enough to handle stay lit for longer times in short succession. They get to hot and the wheel holder melts or the spring pops out etc... Dissem works great for my needs and doesn't overheat and break.
Brian R.

United States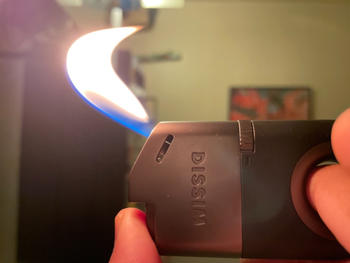 02/18/2021
Deal with Dissim
My lighter had stopped working, I reached out for some troubleshooting on the issue. A representative quickly responded to my inquiry and although not able to resolve the issue, the rep reminded me of their life tome warranty which they enforce. Before I knew it I had a replacement item shipped to my door. The people at Dissim are purveyors of excellent customer service. I couldn't have asked for a more effortless customer connection and experience. Highly recommended!!!
Christopher M.

United States
02/04/2021
Great product
It is a solid (and heavy in the good way) lighter. Easy to use and to fill. Works great. It could not be easier to adjust the flame size! Great job Dissim team!
Patrick S.

France
04/13/2021
Great customer support.
This is a great lighter and it is backed by a company that handles any problems quickly. Couldn"t be happier about my experience with Dissim.
Jeff Z.

United States