Customer Reviews
Write a Review
Ask a Question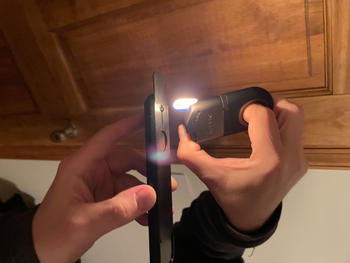 01/22/2021
Very happy with the purchase
High quality lighter that you should have had for many years. Ignites every time and it is very comfortable to use. Good luck to anyone who thinks a Bic lighter can do the same.
Piotr M.

United States
03/28/2021
Top!
Very good product! Great feeling, and very good finishing!
Christian P.

Italy
03/03/2021
Great- Worked first time very happy!
10 Highly recommended
Reggie G.

United States
02/24/2021
Great pipe lighter, normal piezo issues
As a moderately priced tobacco pipe lighter, it has good capacity, an amazing fidget feel, nice soft flame, and I'm recommending it to some dealers. I do wish there was a version with a flint. I'm buying another 2 to replace my original 2 that I bought at the same time a few months back. One worked perfect out of the box but just got mangled by the "Grinder," a mechanical gizmo that's eaten more than one thing I own (don't ask). But just before that, after a few months, the piezo was starting to give me problems. The second one had problems right out of the box. This became a utility lighter, so it was no big deal. I've owned fancy and cheap lighters, some serviceable. A replacement piezo kit would be awesome rather than having to sending the whole thing in. Heck, you've got the diagram right on the box! All in all, one of my top 5 favorite lighters for pipes, which have special requirements, and one of the only ones with a visible fuel level@
Jack H.

United States
02/03/2021
Awesome lighter
Very nicely constructed, super high quality and very stylish!
Pedro L.

United States